Instagram Online Interior Design Moodboards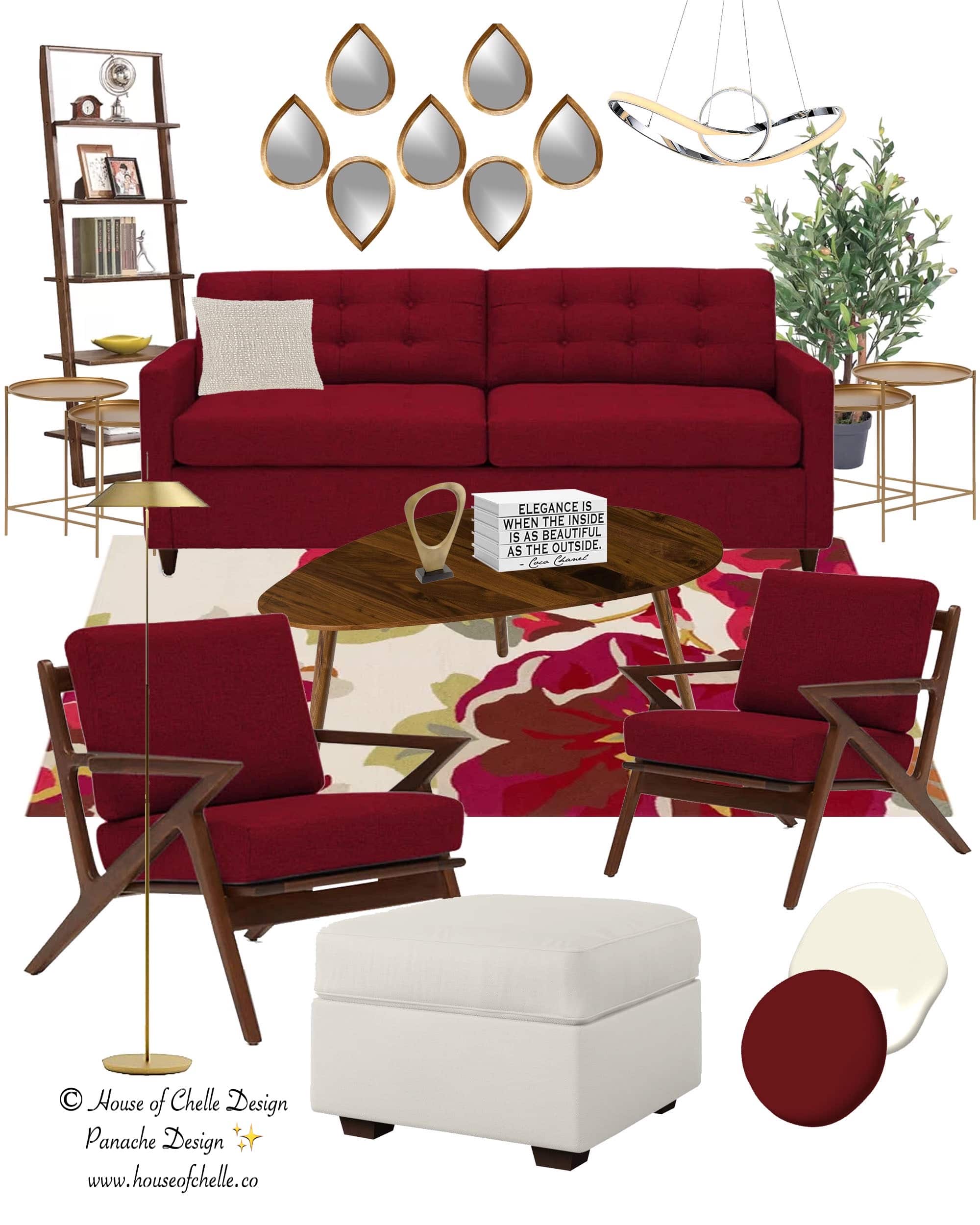 Hey everyone!  Chances are if you are seeing this post, you landed here from my Instagram page. Thanks so much for checking out my profile!  I'm a professional interior designer based in the Northern, VA | Washington, DC area specializing in residential and commercial E-Design services. On my Instagram, you will see my online interior design moodboards and my personalized stationery and business branding designs. Interested in purchasing something that you see or getting the look of one of my moodboards in your home? No problem – please see following for details.
Get the Look E-Design Service – *extremely popular service* – are you a fan of the online interior design moodboards that I created for past clients that I have posted online? If so, all of the furnishings and decor accessories are available for purchase. This service is perfect if you love the pieces you see and just want to purchase the shopping list to create the design in your home or office. This service includes:

1 2D layout board (the original board with no changes)
shopping list with furniture and accessories locations and purchase links
*substitution list* – in addition to the shopping list a substitution list will only be included containing any necessary substitution links for items not in stock (if the design is older than a year or more, it may be necessary to specify substitution pieces in order to complete the design). This ensures you receive a fully shoppable design that you can create in your space and not subject to the whims of affiliate marketing.  Some posted items do have affiliate links, but many of the unique items do not. I am a professional interior designer selling a service.  I am not a sales person pushing products solely for affiliate income.

Typical turnaround – 1 business day (2 business days if substitutions are necessary)
PRICE – $25 per requested room flat lay | if you see a bedroom and a living room design that you would like to purchase the shopping lists for it would be $50 in total
Payment – payment is via invoice payable via credit card after you have contacted me at latoya@panachedesign.co to discuss your project
Looking for another type of E-Design service? In addition to Shop the Look Boards, I have numerous online interior design services in a wide range of prices – including Room Refresh packages (or Partial E-Design Services) and Full E-Design Services. These services are available for homes or commercial spaces. Contact me at latoya@panachedesign.co with your questions so that we can style your home or business!