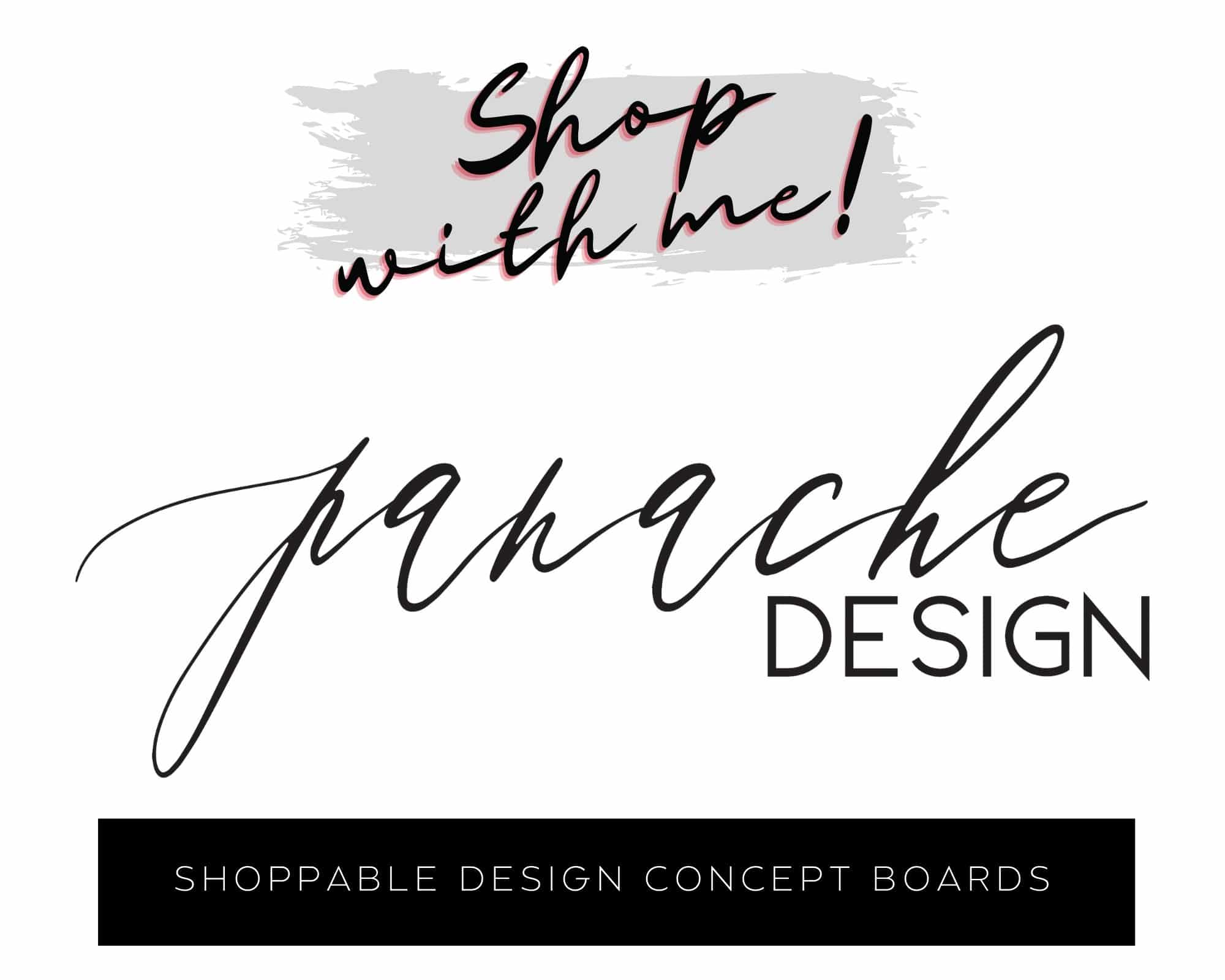 Are you looking for interior design assistance with a room in your home? Contact me and let's talk! Based in the Washington, DC area, I offer online interior design services throughout the US and beyond including interior design consultations, concept boards and full online interior design services. My most popular online interior design package is my shoppable design concept board package that includes furniture selection and layout, paint color selection, and home accessory and accent selections starting at $200 per room.
Shoppable design concept boards or shop the look boards are an easy way to collect ideas and get inspiration for how you would like to put together a look for a room in your home. We can work together to gather a collection of home decor items based on your interior design preferences that I will use to create a design concept board for you to review. The design concept board will allow you to see how everything – including furniture pieces, rugs, paint colors and fabrics – all works together to create a cohesive space and a room design you will love.
Once you have approved the selections in the design concept board, you will receive the vendor links to the products so that you can purchase the items directly from the vendors website. You can make your product purchases in your own time and as your budget allows to complete the look. Home interior design and decor shopping has never been easier!
To begin your online interior design service journey, simply contact me and we can set up a consultation. During our consultation, you may ask any questions you have about the design process and tell me about the room or rooms that you would like assistance with. Next, you will be asked to submit your room dimensions and photos via email so that we can begin your online interior design experience.
Follow my shoppable design concept boards to get free design board inspiration and ideas. All boards added to this section will be linked to each retail vendor. Should you decide that you would like a customized design or concept board, please contact me at www.panachedesign.co.